LUNATIC - Rare & Unreleased / The Evil Eye 1997-2001
Like Nas in NY State of Mind
I don't know how to start ...
first of all let me present the best hiphop group to you than France knew ... so many things to say and as you know the english isn't my native tongue... Well, I got to do it in french so prepare your dictionnary : Après que Gué Gué et Egosyst aient fait la connexion, Booba et Ali débutent en traînant avec le Coup d'État Phonique.
Quand ces derniers ont intégré la Cliqua, les 2 têtes grillés les ont suivis. Puis, rapidement ils créent le duo Lunatic et intègrent le Beat de Boul.
Là, le public commence à les découvrir avec l'apparition de Booba sur le maxi "Tout le monde... " ("Tu sais qui c'est Booba C'est comme ça qu'on m'appelle B.2.O.B.A mon gars c'est comme ça que ça s'épelle") et surtout l'apparition sur une mixtape violente de Cut Killer (N°13, Spécial Lunatic). Ils s'étaient déjà démarqués de la masse avec des lyrics originaux (à l'époque, en fait, il n'y avait que de la poésie) et surtout une nouvelle conception de la notion de flow.
Durant cette période, ils ont fait beaucoup de concerts et ont même élaboré un album (qui n'est jamais sorti) avec des morceaux produits par Zoxea. Il y avait des cuts qui étaient dénaturés par l'ingérence des Sages Po(ce qui a poussé le groupe a refusé de faire sortir l'album parce qu'il ne leur ressemblait pas). Divergences avec les Sages Po, donc ils quittent, à regret, le Beat de Boul (même si leurs partenaires de la Malekal Morte y sont restés) pour intégrer Time Bomb (aprés un bref passage dans un label de transition).
C'est durant cette période que le mythe Lunatic va se créer. Dans ce crew, ils vont avoir le contrôle total des textes et le son est géré par Dj Mars, Ke-C et Géraldo.
Là, ils ont écrits des textes bien street qui ne pouvaient être totalement saisi que par un public mûr et qui leur garantissaient un non - passage à la radio (sauf dans les émissions spécialisées).
Avec l'écurie Time Bomb (X-Men, Oxmo Puccino,Hifi ...) ils permettent au Rap en Français de rentrer dans une nouvelle ére grâce à ces textes bien violents, fidèles au bitume ("parler de la rue à chacun de mes textes et alors") et surtout en apprenant au public ce qu'est un flow ("Vas y fait le faux kiffes le flow en douce").
Sur une production de Dj Mars, ils font leur premier classique sur la compil' Hostile "Le crime paie" qui aujourd'hui encore est considéré par beaucoup comme le morceau de référence du Rap en Français.
Ils enchaînent sur la compil "L.432" avec un autre classique "Les vrais savent".
En plus de cela ils vont devenir incontournables pour ceux qui habitent la région parisienne car ils enchaînent les freestyles de folie sur la radio Générations 88.2 que ce soit chez Marc ou JP Seck. Cette période bénie va prendre fin avec l'arrêté de l'injustice qui va mettre Booba hors - circuit, suivi de l'implosion de Time Bomb.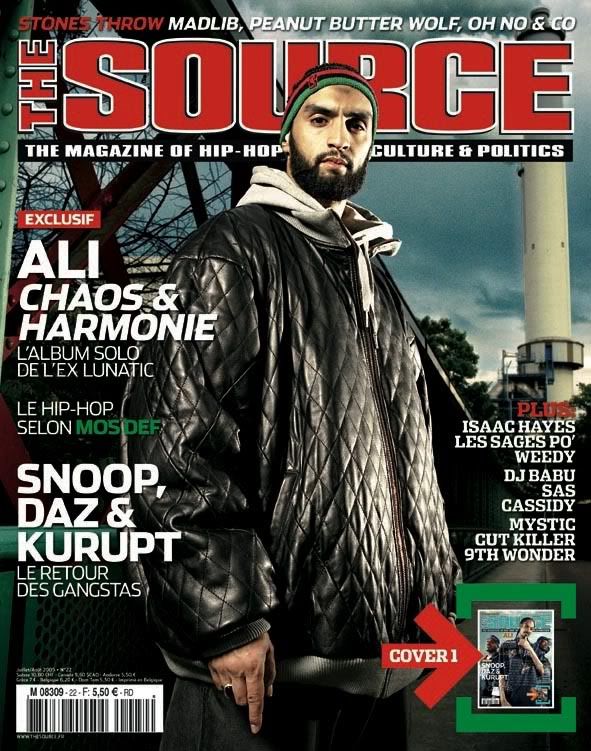 "Seul", Ali se préserve (malgré quelques apparitions dont le terrible freestyle à fun ou le morceau avec Loudness) et attend le retour de son acolyte. Mais comme les rappeurs français (bons ou mauvais) font un blocage sur leurs morceaux, on a pu écouter du scratch de Lunatic sur plusieurs disques.
Pour son retour, dans le rap game, Booba fait sensation avec un freestyle de folie (avec Mala Malekal) sur sky durant la semaine des X-Men. La suite est la sortie du troisième classique "Civilisé" produit par Cris. C'est le début de l'ère 45 Scientific pour les Lunatic, une sorte de reconquête du trône, même si il n'y a jamais eu de roi. Nouvelle ère, celle du premier album "Mauvais Oeil". L'album tant attendu (depuis 4 ans) sort enfin. Leurs apparitions se font plus rares. Presque plus de radio, 2 mixtapes, et 1 collaboration sur le maxi du comité. Cette discrétion durant la préparation de leur album n'a fait qu'amplifier l'impatience. "Si tu kiffes pas t'écoutes pas et puis c'est tout"
------------------------------------------------------
Ali, Blaq Poet, J-P Seck, Géraldo [Queens, NY]
"The Rewind : Déjà Screw" (myspace)
The legendary Blaq Poet is the first american artist signed on a french Indie label : 45scientific released "The Rewind : Déjà Screw" produce by Géraldo & DJ Premier
Lunatic - "Le Crime Paie" (Live) : Crime Pays


Lunatic - Le Crime Paie (1997) Demos and Unreleased tracks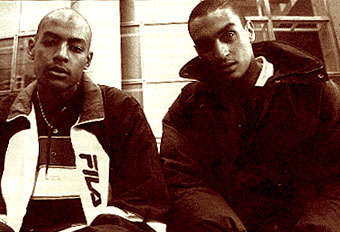 01. Intro
02. Entre Dans La Danse
03. Le Crime Paie
04. Les Vrais Savent
05. Pucc Fiction ft Oxmo Puccino
06. Civilsé
07. La Meuf
08. Nique La Hala
09. Outro
Produced by DJ Mars & Ke-C, Cris, Géraldo
Lunatic - Demos and Unreleased
Label : Time Bomb - 45 Scientific
So here's a solid album :


Lunatic - "Mauvais Oeil" (2001) The Evil Eye


This is one of the best french rap songs ever, these dudes are two muslim cats (from Africa - Ali is from Morocco and Booba from Senegal by his father and Morocco by her mother) that are on that gangsta shit but still remain conscious with deep lyrics. I've uploaded their only album in a second so y'all can have a better idea, that album is named "Mauvais Oeil" ("the evil eye"). Booba, the one further on the left at the start of the video, is the french cat in Tony Parker's video and has now turned into the french 50 Cent.
Currently, Booba is following a solo career since he lefts the 45 Scientific which was built and made up of J-P Seck (a journalist well respected as Jeff Chang or Bilal Allah in US Rap Pages), Ali & Booba, Géraldo (producer).
Now, Booba is doing some bling bling tracks before he lefts the label he dropped a dope album named "Temps Mort"
Time's Up
in 2002 and Ali is still focus on the Real - he released in 2005 an Excellent solo album "Chaos & Harmony"
01 Intro
02 Pas l'temps pour les regrets
03 Groupe sanguin
04 L'effort de paix (feat sir doum's)
05 La lettre
06 Si tu kiffes pas
07 Têtes brulées
08 92 I (feat maleka morte)
09 HLM 3
10 Le son qui met la pression
11 Avertisseurs
12 Le silence n'est pas un oubli (feat Jockey)
13 Mauvais oeil
14 Civilisé
15 B.O (banlieue ouest)
Label : 45 Scientific
Lunatic - "Pas L'Temps Pour Les Regrets" Not Time For The Regrets
Ruuuugggged !!!
Discogs
Lunatic - Mauvais Oeil
Lunatic - Mauvais Oeil
Booba - Temps Mort
Ali - Chaos & Harmonie
Lunatic - Black Album
For any question about Lunatic don't hesitate to give your comment.
Peace
Libellés : If you like it Buy it Support the artist